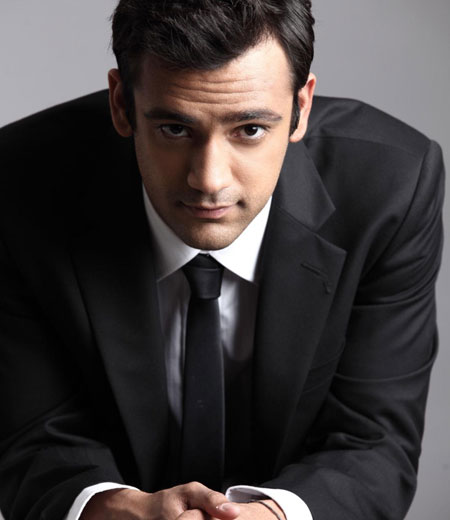 Rehan Poncha is one of India's finest athletes. An Olympian Swimmer and Arjuna Awardee, Rehan began swimming in Mumbai at the age of 7, and moved to Bangalore at the age of 13, to continue his training.
Rehan's been an icon in Indian swimming, competing at the most prestigious championships including the Beijing Olympics, Commonwealth Games, Asian Games and the Asian Indoor Games. He has a long list of wins to his name internationally. He's been a multiple Gold Medallist at the Malaysian, Singapore and Hong Kong Open, a Gold Medallist at the Asian Indoor Games and a Silver Medallist at the Asian Swimming Championships.
The poster boy of Indian Swimming, Rehan holds the distinction of being India's Jr. National Champion twice and Sr. National Champion three times. He's been the Best Overall Athlete at the 2002 and 2007 National Games and a finalist at the 2010 Asian Games and Commonwealth Games. Rehan currently holds 3 national records.
In 2010, Rehan received the very prestigious Arjuna Award in recognition of his outstanding contribution to sport from President Pratibha Patil. He is also the recipient of the Eklavya Award from the Karnataka Olympic Association. Rehan has been honoured with the Young Achiever's Award, by the Rotary Club of Bangalore and the Sports Writers Association of Bangalore.
Already an Olympian, Rehan is now pursuing Golf, with a dream of making it to Tokyo in this new sport for the 2020 Olympics. One year into the game, Rehan is already beginning to win at club events and is looking at Amateur Qualifiers next year, and hopefully going pro in a couple of years.
Rehan wants to give back to the sport he got so much from. He offers a short format skill sharpening "SwimSmart with Rehan Poncha" clinic based on his own experience of racing and training, to help swimmers in competitive programmes become better. The demand for this workshop in India's best country clubs and swim teams is growing by the day and receiving front page attention in the media.
Rehan's is an inspiring story – and he tells it very well, holding audiences as much with his intellect and wit as his genuinely easy connect with people. So it is not surprising that from Ted Talks, to motivational speaking at schools, colleges and corporate events, Rehan has a diary full of requests for talk based events.
To inquire about working with Rehan Poncha, please write to: swimsmart@rehanponcha.com